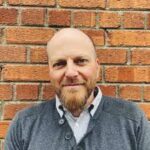 Rev. Andy Galbraith
Vacancy Minister
Following a 19 year career In Engineering and IT, I was called in the ministry in 2008, Ordained in 2014 as Minister of First Ballynahinch. I was then called to Westchurch Bangor to be their Associate Minister before accepting the call to be minister of Fisherwick Presbyterian Church in 2021.
I am married to Jo with three grown up children, Jordan, Calvin & Lauren.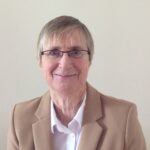 Rev. Janice Browne
Pastoral Care Team
I am Janice Browne and I grew up within the congregation of St. John's.
I trained as a Primary School teacher and taught for over 20 years; I have always enjoyed very much meeting and engaging with children and young people.
I was ordained as a minister in the Presbyterian Church in Ireland in 2009, serving in congregations in Donegal and Donaghadee. A central part of my ministry has been to engage with everyone- in the congregation and in the community- openly and warmly.
Having retired from full- time ministry in 2021, Tim and I rejoined the congregation and I am delighted to serve as part of the pastoral care team.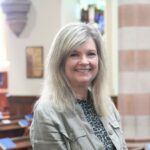 Deirdre Harshaw
Musical Director
I am Deirdre Harshaw and I am the Music Director at St Johns. The choir rehearse once a week and enjoy singing a wide range of music- from the classical music of Vivaldi to the more modern anthems of John Rutter. Taize chants, music from the Iona Community and world music feature in our repertoire too. I am keen to encourage and utilise any budding musicians in the congregation, as music is a wonderful way to enhance all aspects of worship.
During the week, I teach Music four days at RBAI (Inst) and one day at Regent Preparatory Department in Newtownards. I take the Jazz Band, accompany the Choir and direct the annual Musicals.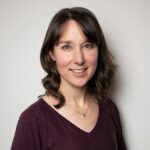 I am Sandy Kane and the Family Worker at St. John's.
Originally from Sweden, I spent most of my school years in South Africa. I first came to Northern Ireland in 2002 when I worked with the Corrymeela Community, then moved here permanently to marry my husband Patrick, and we now have two boys, Zack and Luke.
I love working with families at all ages and stages of life, and from all kinds of backgrounds. It's encouraging to find the joy in learning and growing together and it's always an adventure exploring the little and big questions of life, with God's love at the centre.